中国已是第二大经济体,为啥信用卡不太受欢迎?(组图)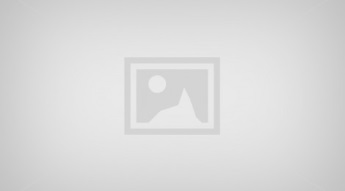 去银行办信用卡,对年轻人来说已经过时了。据央行数据,信用卡全行业发卡量季度环比增速从2017年四季度的6.51%,一路下跌到2020年四季度的0.63%。相对于互联网消费金融产品,信用卡的可接触度、可获取度和便捷度,在年轻人面前都不具备优势。在美版知乎Quora上,美国网友提问道:中国已经是世界第二大经济强国了,为什么信用卡反而并不流行也不受欢迎?这个问题引起海外网友的热烈讨论,我们看看他们的看法。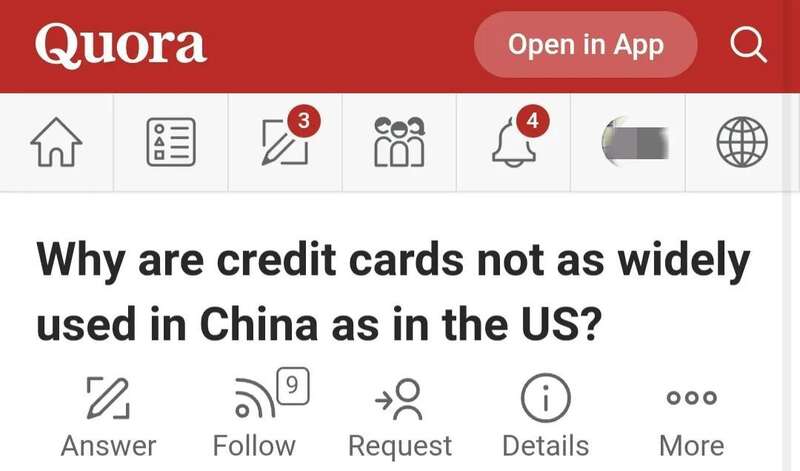 问题





海外金融专家亚当•菲亚德的回答
In the early period (that is, from the end of the 1990s to around 2012-13), the main reason why credit cards were not popular in China was due to the slow promotion of credit cards. Especially in the early period, coupled with the relatively late development of China, there was little concept of advanced consumption.
早期(即20世纪90年代末至2012-13年左右),信用卡在中国不受欢迎的主要原因主要与信用卡推广得非常缓慢有关,尤其是在早期,再加上中国发展地相对较晚,人们还少有超前消费的概念。
In the past five years, credit card is still a niche payment method in China. Now, credit card has been surpassed by the next-generation payment platform, which is a world with customers as the core and modern digital and mobile as the center. In contrast, the core of today's credit card payment infrastructure is still the technology that can be traced back to 30 or even 50 years ago.
在过去五年里,信用卡在中国仍然是一种利基支付方式,现在信用卡已经被下一代支付平台所超越,而下一代平台是以客户为核心设计的,以现代数字和移动为中心的世界。相比之下,当今信用卡支付基础设施的核心仍然采用追溯到三十年甚至五十年前的技术。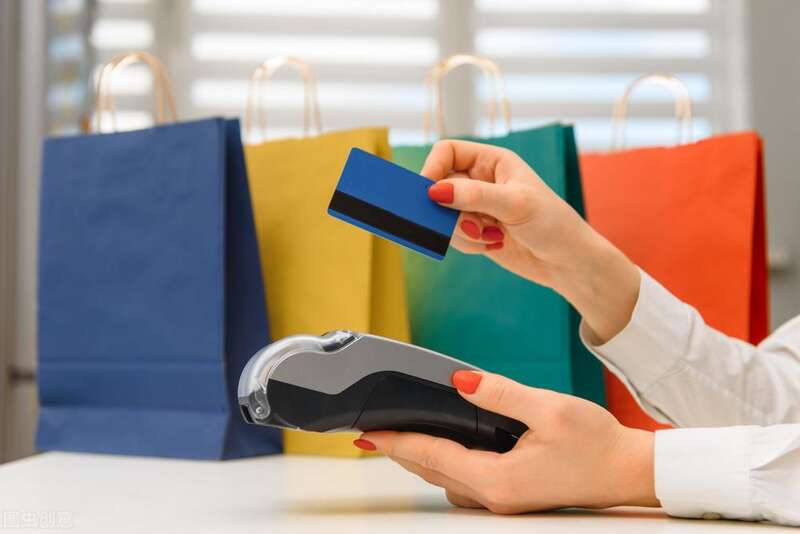 An interesting assumption worth thinking about is what will happen if the use of credit cards surges across China before the rise of smart phones. If there is already a "good enough" payment solution dominated by two or three players, will the next generation payment solution develop so quickly?
一个值得思考的有趣假设是,如果在智能手机兴起之前,信用卡的使用在中国各地激增,将会发生什么。如果已经有一个由两个或三个玩家主导着"足够好"的支付解决方案,那么下一代支付解决方案会发展得如此迅速吗?
Let's first consider this issue from the perspective of the main components of the credit card ecosystem to understand why consumers in the market adopt credit cards so slowly, especially in the early stage.
让我们首先从信用卡生态系统的主要组成部分的角度来考虑这个问题,以了解为什么市场上消费者采用信用卡的速度会如此缓慢,尤其是在早期阶段。
In the credit card ecosystem, there are:
在信用卡生态系统中,包含有:
1. Consumers
1.消费者
2. Merchant
2.商户
3. Credit card issuer - the person bearing credit risk, usually a bank, such as JPMorgan Chase, Wells Fargo Bank or Bank of China
3.信用卡发卡行-承担信用风险的人,通常是银行,如摩根大通、富国银行或中国银行
4. Transaction network - person who facilitates transactions between merchants and buyers, such as Visa, MasterCard or China UnionPay
4.交易网络-促进商户和买家之间交易的人,例如Visa、万事达卡或中国银联
Now let's go back to the late 1990s. After about 20 years of rapid development, China's consumer economy has just reached the level where some consumers began to think about the world beyond cash. Ten years ago, China was a 100% cash based economy, and the way of payment seemed almost the same as in the past 1000 years. If you pull a person out of China in the Tang Dynasty in the 9th century, put him in a wet goods market in about 2009, and then give him a cash, buying and consumption is not a problem for him at all.
现在让我们回到20世纪90年代末,在经历了大约20年的快速发展之后,中国的消费经济刚刚达到一些消费者开始思考现金以外的世界的程度。到十年前,中国还是一个100%以现金为基础的经济体,支付方式看起来与过去一千年几乎一样。如果你把一个人从9世纪的唐朝时代的中国拉出来,把他放在大约2009年的一个湿货市场,然后给他一笔现金,采买消费对他来说根本不是问题。
The only businesses that may accept credit cards are those that cater to foreigners; Places like five-star hotels and airports. For the other 99% of Chinese businessmen, implementing the credit card system requires considerable investment in credit card processing terminals and secure data communication lines... In return for your investment, you are lucky to hand over 2-3% of each transaction to the American payment company. "No, thank you. Let's use cash," almost every Chinese businessman replied.
唯一可能接受信用卡的商家是那些迎合外国人的地方;像五星级酒店和机场之类的地方。对于其他99%的中国商人来说,实施信用卡系统需要在信用卡处理终端和安全数据通信线路方面进行相当大的投资……作为对您投资的回报,您有幸将每笔交易的2-3%交给美国支付公司。"不用了,谢谢,我们还是用现金吧"几乎每个中国商人都这样回答。
Now, from the perspective of consumers, credit cards are only useful where you can actually use them. Otherwise, they are just a debt made of plastic, occupying precious space in your wallet. As few businesses accept credit cards, Chinese consumers have little demand for credit cards. This is a typical chicken/egg problem.
现在,从消费者的角度来看,信用卡只有在你可以实际使用的地方才有用,否则,它只是一笔由塑料制成的负债,在你的钱包中占据了宝贵的空间。由于接受信用卡的商家很少,中国消费者对信用卡的需求也很少。这是一个典型的鸡/蛋问题。
In the early days, Chinese consumers basically had no recorded credit records. All banks - usually acting as credit card issuers - were owned/controlled by the state, and there was no incentive to sell credit cards to consumers; This was largely true even after China established China UnionPay in 2002 to provide a local alternative to the global and mainly US led trading network. The promotion of credit cards is painfully slow. More than a decade later, less than 10% of the population use credit cards, while almost everyone in the United States has one.
初期的中国消费者基本上没有记录在案的信用记录,所有银行——通常承担信用卡发行人的角色——都由国家所有/控制,没有向消费者推销信用卡的动机;即使在中国于2002年成立中国银联(China UnionPay)以提供一个替代全球且主要由美国主导的交易网络的本地选择之后,这一点在很大程度上仍然成立。信用卡的推广速度慢得令人痛苦,十多年后,只有不到10%的人口使用信用卡,而美国几乎人手一张。
Of course, the slow spread of credit cards is not unique to China. In fact, if you study the development of credit card networks in the United States and Europe, you will find that it took decades for these markets to fully develop.
当然,信用卡普及缓慢并非中国独有。事实上,如果你研究一下美国和欧洲信用卡网络的发展,你会发现这些市场也花了几十年才完全发展起来。
Even in 2013, China is still a cash based society to a large extent. It is rare to find credit card payment terminals outside the places frequented by tourists and foreigners. However, some major events have occurred one after another. In essence, these events have promoted the rapid rise of China's next-generation payment ecosystem:
即使在2013年,中国在很大程度上仍是一个以现金为基础的社会。在游客和外国人经常光顾的地方之外,很少能找到信用卡支付终端。但是,一些大事件接二连三地发生,从本质上来说,这些事情推动了中国下一代支付生态系统的迅速崛起:
(1) Alibaba developed the next generation e-commerce payment platform in 2004
(1) 阿里巴巴于2004年开发了下一代电子商务支付平台
Alipay is a third-party payment platform launched by Alibaba in 2004 to promote e-commerce transactions on taobao.com. In the early period, it was very similar to eBay. At the beginning of the period, it accounted for a small proportion of the entire trading market like eBay, because it was mainly limited to small (but rapidly growing) e-commerce markets. It has been living in a relatively niche market
支付宝是阿里巴巴于2004年推出的第三方支付平台,旨在促进淘宝网上的电子商务交易。在早期,它与易贝非常相似,期初它像易贝一样在整个交易市场中所占的比例很小,因为它主要局限于小型(但增长迅速)电子商务市场。它一直在相对利基的市场内存活…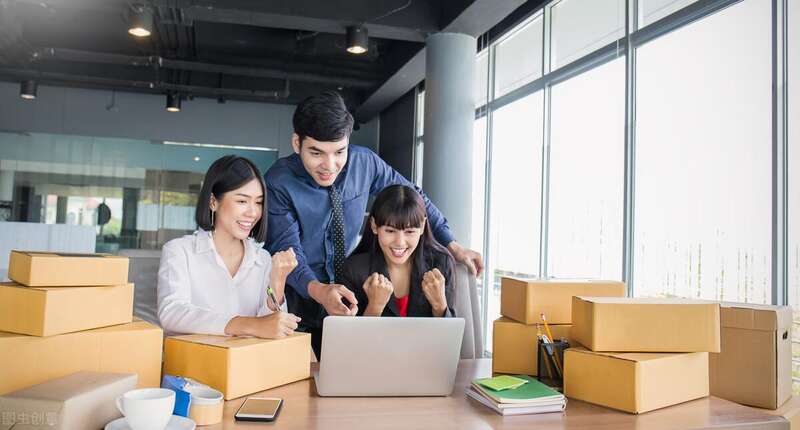 (2) In less than four years, the use rate of smart phones has gone from "0 to 60%" (2010-2014)
(2) 在不到四年的时间里,智能手机的使用率从"0到60%"(2010-2014)
This is the key factor for the next-generation payment platform to stand firm, because it eliminates one of the main areas of friction in credit card applications - persuading businesses to invest in expensive credit card processing technologies. The processing capacity of smart phones weakens the processing capacity of typical credit card processing terminals. This is not surprising, as the core credit card processing technology is still based on the infrastructure of the 1980s.
这是下一代支付平台能够站稳脚跟的关键因素,因为它一下子消除了信用卡应用的主要摩擦领域之一——说服商家投资于昂贵的信用卡处理技术。智能手机的处理能力削弱了典型信用卡处理终端的处理能力。这并不奇怪,因为核心信用卡处理技术仍然基于80年代的基础设施。
The technology behind Alipay's QR code based payment system is superior to the back-end credit card processing technology, just as Apple's IOS is superior to Symbian and blackberry, whose core core core was developed before the era of data-centric wireless network.
支付宝基于QR码的支付系统背后的技术优于后端信用卡处理技术,就像苹果的iOS优于塞班(Symbian)和黑莓(Blackberry)一样,后者的核心内核是在以数据为中心的无线网络时代之前开发的。
The widespread existence of smart phones eliminates the need for expensive and cumbersome proprietary credit card payment terminals. Instead, buyers of all sizes can now use their smartphones as a flexible payment terminal - they don't even need to install additional devices/dongles (such as Square) to accept payments. Consumers do not need to wait for plastic credit cards to appear in the mail and be "verified" - they already have a more complex and secure platform in their pockets or wallets. Soon, Alipay refocused its platform on mobile users... The usage rate soared.
智能手机的普遍存在消除了投资昂贵、笨重的专有信用卡支付终端的需要。取而代之的是,现在无论大小的购买者都可以将其智能手机用作一个灵活的支付终端——他们甚至不需要安装额外的设备/加密狗(例如Square)来接受付款。消费者无需等待塑料信用卡出现在邮件中并被"验证"——他们的口袋或钱包里已经有了一个更复杂、更安全的平台。不久,支付宝就将其平台重新聚焦于移动用户……使用率飙升。
Ironically, this has led to a surge in the installation of payment terminals and digital point of sale (POS) systems across the country, but the focus of these systems is to read the QR code system used by Alipay and wechat payment, not credit cards. For most businesses without credit card terminals before, this is a huge progress. It is not only convenient for payment, but also conducive to general accounting calculation and shrinkage control.
具有讽刺意味的是,这导致了全国各地支付终端和数字销售点(POS)系统的安装激增,但这些系统的重点是读取支付宝和微信支付使用的QR码系统,而不是信用卡。对于大多数以前没有信用卡终端的商家来说,这是一个巨大的进步,不仅仅方便了付款,还有利于一般会计计算、控制缩水等。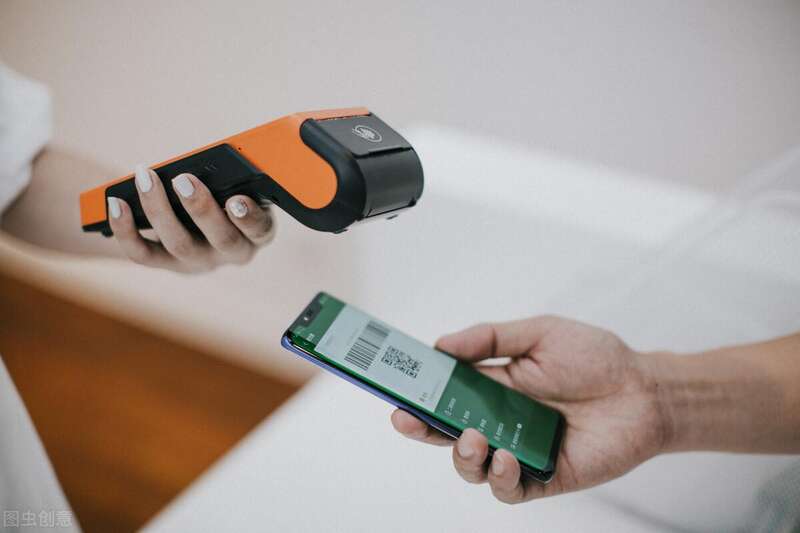 (3) Entering the social circle (2014): WeChat entered the competition with digital red envelope
(3) 进入社交圈(2014):微信以数字红包进入竞争
At the beginning of 2014, WeChat, China's largest social platform, launched a new function at the beginning of the Lunar New Year. By linking its (then) relatively small WeChat payment platform with its social/SMS platform, users can remit money to each other in the form of a digital red envelope. At that time, the social/SMS board was already the most widely used application on almost every Chinese smartphone. This is a sensation overnight; Within one month, the use of wallets increased from 30 million to 100 million. Today, WeChat payment supports more than 1 billion active users.
2014年初,农历新年,中国最大的社交平台微信(WeChat)推出了一项新功能,用户可以通过将其(当时)相对小众的微信支付平台与其社交/短信平台链接起来,以数字红包(hongbao)的形式互相汇款,而社交/短信板在当时已经是几乎每个中国人的智能手机上使用最广泛的应用程序。这是一夜之间的轰动;在一个月内,钱包的使用量从3000万增加到1亿,如今微信支付支持10亿多活跃用户。
China's mobile centric digital payment infrastructure has surpassed the relatively old credit card payment infrastructure that dominates most developed countries. All this happened in the blink of an eye - I wrote an article about an eye opening experience. After two years of interruption without visiting China, I felt like a digital novice.
中国以移动为中心的数字支付基础设施已经超越了在大多数发达国家占主导地位的相对陈旧的信用卡支付基础设施。这一切发生在眨眼之间——我写了一篇文章,讲述了一次让人大开眼界的经历,在中断了两年没有访问过中国之后,我感觉自己就像一个数字菜鸟。
In addition, China's next-generation mobile centric digital payment infrastructure accelerates the adoption of offline to online (O2O) services in China by making the payment process relatively cheap and less friction. For example, in China, the huge growth of bike sharing is partly due to the ability to conduct payment transactions as low as 1 yuan (15 cents).
此外,中国下一代以移动为中心的数字支付基础设施通过使支付过程相对便宜且摩擦较小,加速了中国线下到在线(O2O)服务的采用。例如,在中国,共享单车的巨量增长在一定程度上是由于能够进行低至1元人民币(15美分)的支付交易。
The current credit card economic situation - given the dual/oligopoly nature of today's global trading network, my view is unlikely to change - makes it difficult to conduct transactions below a certain value, mainly because the effective profit percentage of intermediaries is low:
目前的信用卡经济状况——鉴于当今全球交易网络的双重/寡头垄断性质,我的观点不大可能改变——使得低于一定价值的交易很难进行,这主要是因为中介机构的有效利润百分比较低:
With its excellent technology, and more importantly, Alipay and wechat payment have firmly established the de facto payment mode in China. At present, the traditional credit card infrastructure really has no chance to enter China on a large scale. The platform built for the modern mobile and digital center world is perfect enough, and consumers do not need to go back to the backward underlying technology to ask for trouble.
凭借其卓越的技术,更重要的是,支付宝和微信支付已经牢固确立了中国事实上的支付方式,目前,传统的信用卡基础设施真的已经没有机会大规模进入中国。为现代移动和数字中心世界构建的平台已经足够完善,消费者没有必要再回到落后的底层技术上自讨苦吃。



美国网友卡尔•约翰逊的回答

Americans usually think that credit cards are common all over the world. In fact, many stores in Hong Kong do not accept credit cards, and many stores only accept credit cards when the bill amount exceeds a large amount. This makes credit cards of little use. A considerable number of people in Hong Kong do not have credit cards. The popular electronic payment method here is Octopus card, which was originally used for taking subway and bus. It is a small currency card, and is widely accepted and used.
美国人通常认为信用卡在世界各地都很普遍。事实上,香港的许多商店不接受信用卡,而且许多商店只有在账单金额超过一大笔时才接受信用卡。这使得信用卡用处不大,香港有相当多的人没有信用卡。这里流行的电子支付方式是八达通卡,最初用于乘坐地铁和公交车。它是一种小型的货币卡,而且被广泛接受和使用。
I think credit cards are not very popular in poorer countries than China, which means that most people in the world do not have credit cards.
我认为信用卡在比中国贫穷的国家不太受欢迎,这意味着世界上绝大多数人都没有信用卡。
About 20 years ago, when the mobile phone revolution began, many Chinese families still did not have landlines. Then, China basically skipped this stage and accepted mobile phones faster than many western countries. This phenomenon is more evident in poorer countries. Huawei made a fortune selling mobile network facilities in Asian and African countries.
大约20年前,当手机革命开始时,许多中国家庭仍然没有座机电话。然后,中国基本上跳过了这一阶段,比许多西方国家更快地接受了手机。这种现象在较贫穷国家更为明显。华为通过在亚洲和非洲国家销售移动网络设施而发了大财。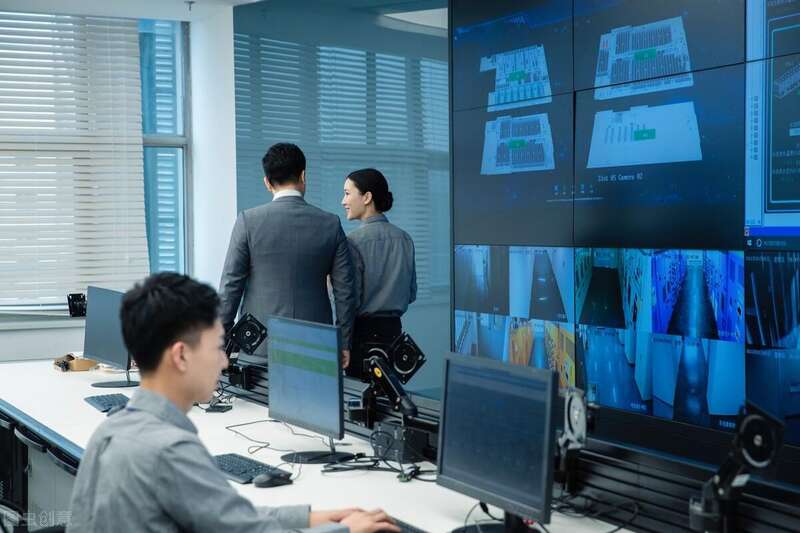 The same is true of payments. The Chinese are not rich enough to accept credit cards widely. Before credit cards became big enough, new technologies had been introduced. Alibaba developed more convenient Internet payment to promote its online commerce. Subsequently, Tencent launched their Internet payment to facilitate many daily activities in their WeChat applications. It's too late for credit cards.
付款也是如此。中国人不够富有,不能广泛接受信用卡。在信用卡变得足够大之前,新技术已经推陈出新了,阿里巴巴开发了更方便的互联网支付,以促进其在线商务。随后,腾讯推出了他们的互联网支付,以便利他们的微信应用程序中的许多日常活动功能。现在信用卡已经太迟了。
By the way, China believes that it is unhealthy for two private companies to dominate online banking. It is trying to establish an Internet banking infrastructure - UnionPay, which is fair to all competitors. The government regards the project as an infrastructure comparable to roads, railways and electricity.
顺便说一句,中国认为两家私人公司主导网上银行业务是不健康的。它正试图建立一个互联网银行基础设施-银联,这对所有竞争对手都是公平的。政府将该项目视为可与公路、铁路和电力相媲美的基础设施。



中国网友朴文健的回答

After investigation, I won't say that credit cards are not popular in China.
经过调查,我不会说信用卡在中国不流行。
By 2016, the number of active credit cards in China is 465 million, or 340000 per million people (taking into account the population of China is 1.35 billion).
到2016年,中国的活跃信用卡数量为4.65亿张,即每百万人34万张(考虑到中国人口为13.5亿)。
I didn't find the data of the United States, but I searched the UK FCA credit card report released in July 2016 on Google( https://www.fca.org.uk/publication/market-studies/ms14-6-3-credit-card-market-study-final-findings-report.pdf ). From the following statement:
我没有找到美国的数据,但在谷歌上搜索了2016年7月发布的英国FCA信用卡报告(
https://www.fca.org.uk/publication/market-studies/ms14-6-3-credit-card-market-study-final-findings-report.pdf). 从下面的表述:
1.30 We found that about 6.9% of the cardholders (about 2 million) defaulted or defaulted in 2014... 8.9% of the active credit cards (5.1 million accounts) in January 2015 will default.
1.30我们发现,2014年约6.9%的持卡人(约200万人)拖欠或违约……2015年1月活跃的信用卡(510万账户)中有8.9%将违约。
I speculate that there are 57 million credit cards in the UK (8.9% of 57 million is 5.1 million), or 877000 cards per million people (the UK population is 65 million).
我推测英国有5700万张信用卡(5700万的8.9%是510万),或者说每百万人有877000张(英国人口为6500万)。
To be sure, in terms of per capita credit cards, Chinese people have far fewer credit cards than British people. But please remember that the UK is very mature in finance and has a longer history in developing the credit card market. In addition, the British are much richer than the Chinese. China's credit card market has just developed for 15 years, and the market is still growing.
诚然,就人均卡而言,中国人的信用卡比英国人少得多。但请记住,英国在金融方面非常成熟,在发展信用卡市场方面有着更长的历史。此外,英国人比中国人富裕得多。中国信用卡市场刚刚发展了15年,市场仍在增长。
In China, credit cards are paid through UnionPay in most cases. The following are the data reported by Nelson in 2016. You can find the position of UnionPay:
在中国,信用卡在大多数情况下是通过银联网络支付的。以下是2016年纳尔逊报告的数据。您可以找到银联的立场:
(Please note that the data is credit card plus debit card transactions. Source: card and mobile payment industry statistics)
(请注意,数据为信用卡加借记卡交易。来源:卡和移动支付行业统计)
I just searched Google for 15 minutes, and found no direct evidence that credit cards are not popular in China.
我刚用谷歌搜索了15分钟,没有找到直接证据表明信用卡在中国不受欢迎。
阅读原文
文章由1+转码,以便在移动设备上阅读。新闻及图片版权归原作者网站所有,内容不代表1+新闻的观点和立场